Photos - Our Garden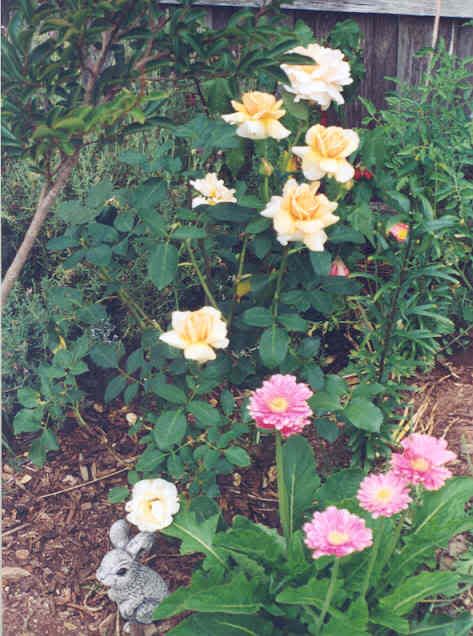 These were the beginnings of our extensive plantings in our back garden … the "Just Joey" roses and pink gerberas were very happy to finally be out of pots … and you can just see the Crepe Myrtle "Lagerstroemia" that we planted (botanical trivia: the only indigenous Australian deciduous tree) … and notice the little bunny statue too.
Aren't "before" and "after" garden photos great! So here are our collections of "before" and "after" photos ... hope you enjoy them as much as we've enjoyed creating and planting and nurturing it all ...
Before ...
... and After ...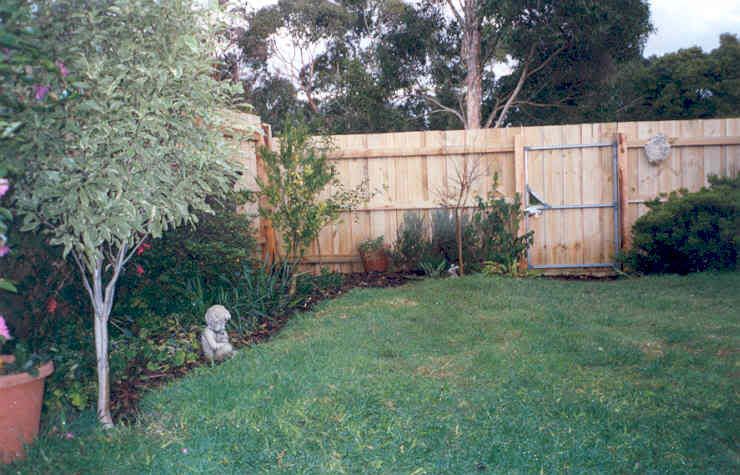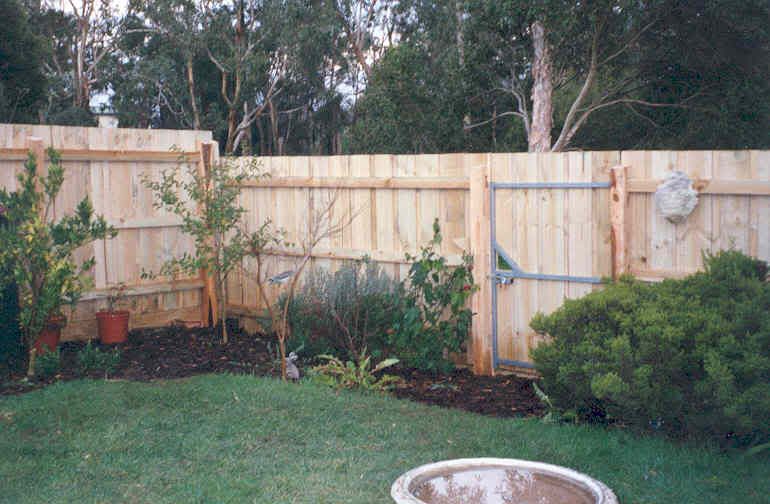 ... and More Recently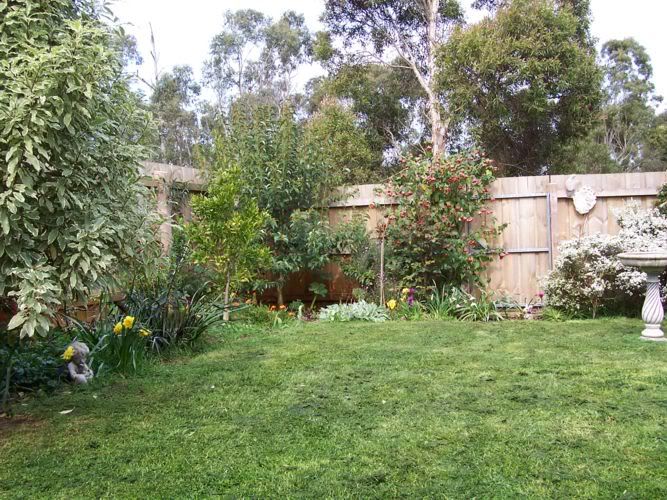 … And this is how it looks even more recently. Our garden's development, to be continued …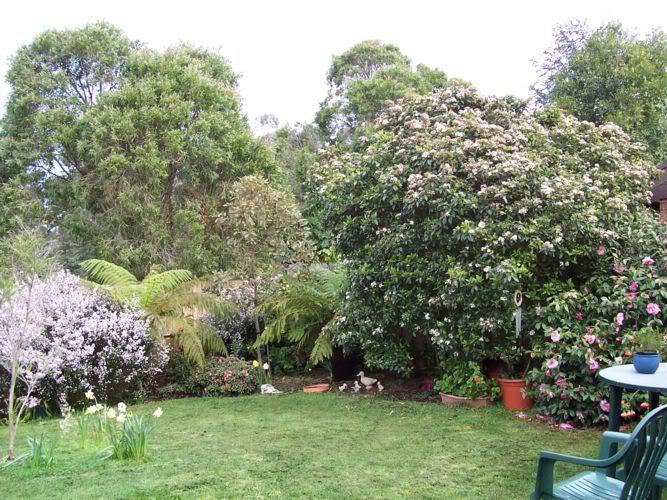 Our Garden Earlier, with the Magpie Lark Family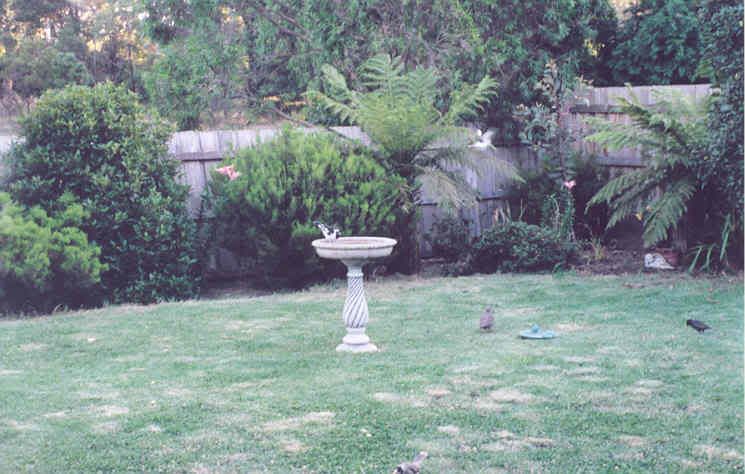 Our back garden, complete with Australian Magpie Lark family … so far, we've had three generations of their family make our back garden their home.
Article:
Tinky the Australian Magpie Lark's Story
What You Can Do To Help
Help for Wildlife Contacts
Before ...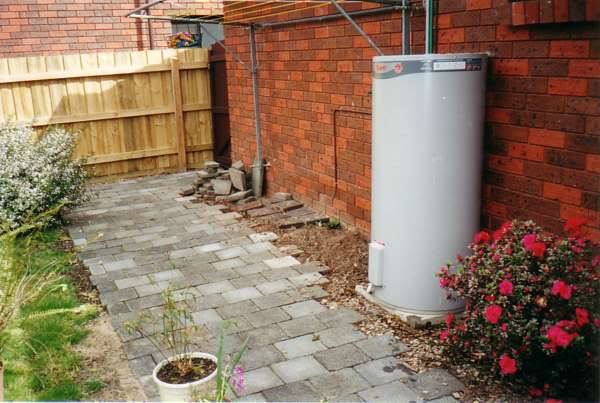 ... After ...
... Lately
Before and After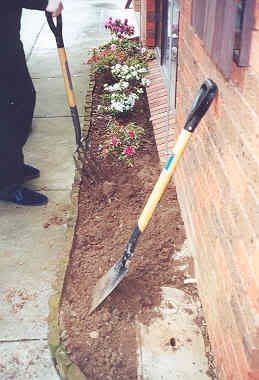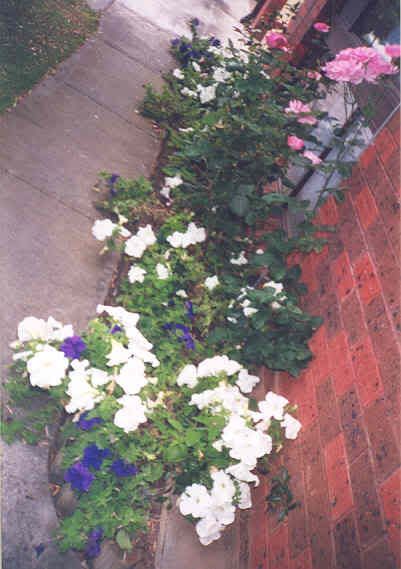 Our front garden when we first arrived (above left), and then after just a little while!
And below, last summer, complete with Oriental Lilum "Stargazer" bulbs.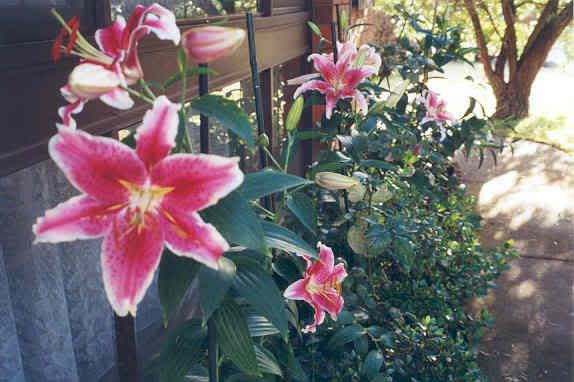 ---
Our Previous Gardens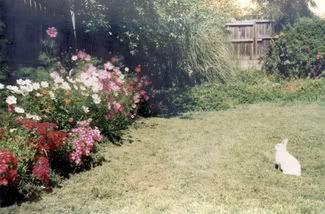 Sweetnin in our back garden in St Kilda where we used to live … we grew the cosmos flowers from seeds, and they ended up taller than me!
Our previous home and front garden at Camberwell … yes, we nurtured and grew all the annuals!
Back to Top - Photo Gallery - Our Garden
---
Home
Photo Gallery - Our Pets
Wildlife Care
Article:
Tinky the Australian Magpie Lark's Story
What You Can Do To Help
Help for Wildlife Contacts
Bunny Rabbit Health, Treatment, Care
Articles:
Digestive & Stomach Health - Constipation & Diarrhoea
Version française : Santé du système digestif des lapins
Bunny Safe Food
The Dangers of Heat Stroke
Happy Indoor House Rabbits
Bonding With Your Bunny
Cleaning Bunny Bottoms
Trimming Bunnies' Nails
Bunny Rabbit Links
Bunny Banners
Bunny Veterinarians
Article:
A Little About Canaries
Favourite Links & More
Loss - Grief - Pantheism
More Favourite Links:
Victims of Crimes Assistance
Astronomy Links
Popular Science Links
Animals & the Natural World
Science Fiction & Fantasy Links
Gardening & Horticulture Links
Libraries, Museums, Translations
© Our site created 23rd May 2001, and last updated 27th April 2009.
Site maintained by our Webmasters - contact us via email.

©All photographic images throughout this web site are copyrighted, protected and licensed
under a Creative Commons Attribution-Noncommercial-No Derivative Works 3.0 License and
must not be copied or reproduced without our written permission.



Made in Australia
---