Favourite Links
---
If you happen across an injured or sick animal or bird, you can contact your closest Wildlife Carer anywhere in Australia through numerous organisations Australia-wide;
or anywhere in Victoria through organisations such as:
The Wildlife Care and Rescue Network on 0500 540 000 or (03) 9663 9211;
The W.I.S.E. (Wildlife in a Secure Environment) Trust Wildlife Carers on 1300 094 535 or 0417 373 098 or 5792 2293 at Yea;
www.wildlifeshelter.org.au;
www.animalaid.com.au;
The Wildlife Rescue and Information Network on 0419 356 433;
Help For Wildlife on 0417 380 687.
---
Wildlife Assistance
How To Help Wandering Wildlife
WIRES - What To Do In An Emergency
Help For Wildlife - What To Do In An Emergency
What You Can Always Do To Help
Help For Wildlife - What To Do For Injured Animals
Australia-wide Wildline: 0500 540 000
NSW WIRES - Wildlife Information and Rescue Service: 1800 641 188
Australian Wildlife Hospital Queensland: 1300 369 652
Far North Queensland
Far North Queensland
South Australia
Western Australia Links
Australian Marine Mammal Rescue: 02 9415 3333
Australian Sea Bird Rescue
Wildlife Rescue throughout the U.K.
U.S. Wildlife Rescue & Rehabilitation
U.S. Wildlife Rescue & Rehabilitation
International Links to Wildlife Rescue & Rehabilitation
Wildlife Singapore
More International Links
---
What to do if you find an injured or orphaned bird
Found an injured or baby bird
If a nestling falls out of its nest
A cat has wounded a bird
Injured or baby birds
---
If a bird is flying or crashing into your window
Preventing crashes
When birds crash into glass
Birds colliding with windows
Protecting windows from birds
Birding
Saving birds from collisions
Protecting birds from window impacts
---
Victims Of Crimes Support
Crime Victims' Support (VOCAL)
Homicide Victims' Support & Assistance
AIC Links
CrimeNet
---
Bunny Rabbit Links
Why Bunny Rabbits Make Fantastic Indoors Pets
British House Rabbit Association & Rabbit Welfare Association
House Rabbit Societies in the USA:
from Massachusetts and New Hampshire to
House Rabbit Society, California
The Language of Lagomorphs
Exotic Pets Forums
West Australian Rabbit Council
Larissa's Questions & Answers
Nos Lapins in France
GZO Land in France
Errol's Guide to a Happy Bunny
BBC Bunny Rabbits
Oak Branch Woods
Choose Cruelty Free Beauty Australia
Cruelty Free Beauty International
More
Cruelty Free Hair Products
Cruelty Free Cosmetics
Companies That Do, Companies That Don't
Save Babe
Peter Singer - Animal Liberation
Alternatives
---
Rabbit Veterinarians As Gathered From The Web
Australian & New Zealand Bunny Rabbit Vets
U.S. Bunny Rabbit Vets Listed By State
Advice On Finding A Good Vet
Worldwide Bunny Rabbit Vets, including Canada, Europe, Asia, Africa
More Worldwide Bunny Rabbit Vets, more vets in Africa, Asia, Canada, Europe
More U.S. Bunny Rabbit Vets
U.S. Bunny Rabbit Vets By Zip Code
---
Favourite Bunny Links' Banners
My Own Banner - Very many thanks to the wonderful Samgamji, of Sam's Les Grandes Z'Oreilles - GZO Land for designing and creating my very own banner for me ... thank you so much, Sam, what a fantastic present :-)

And here is the html text, which you would need to include, to display my above banner:
If you wish to display my favourite banner, above, or any of my banners or logos below, or just create a link to my site from your own web site, as I have done with many links here, you're very welcome to do so! And please do email us if you would like a link, to your site, included here on my site!
---
More Banners, Logos, Buttons for Lea and Pookah's Web Site
I have also recently learnt how to design more banners and buttons in various shapes:

Here's the html text, which you can include, to display my purple banner as above:
And my button-shaped logo:

And here's the html text, which you can include to display my purple button logo as above:
---
Astronomy
Bureau of Meteorology Satellite Images
NASA
European Space Agency
Astronomical Society of Victoria
Astronomy Hub - The International Astronomy & Space Forum
Orion Astronomers
Vind's Astronomy & Astrophoto Blog
Starnamer's Blog
Physics & Philosophy Forum
Space Talk
Astronomy Magazine
---
Popular Science
New Scientist
Nature Australia
National Geographic
Scientific American
Stephen Hawking
Richard Dawkins
Stephen Jay Gould
Atheist - Pantheist
Animals & the Natural World
Australian Museum Animal Info
Amphibian Research Centre: Australian Frogs
Frog Rescue
Amphibians
Mammals
Birds
Healesville Sanctuary & Melbourne Zoo
Bird Observers' Club of Australia
The Kakapo of New Zealand
Animals Asia Foundation
Dian Fossey Gorilla Fund
International
Save The Rhino
New Elephant Species
BBC Science & Nature
---
Science Fiction & Fantasy
Official Lord of the Rings, the Films
J. R. R. Tolkien
Angel - Buffy World
Angel
Snoopy
DNA - Douglas Adams
Ray Bradbury
Isaac Asimov
---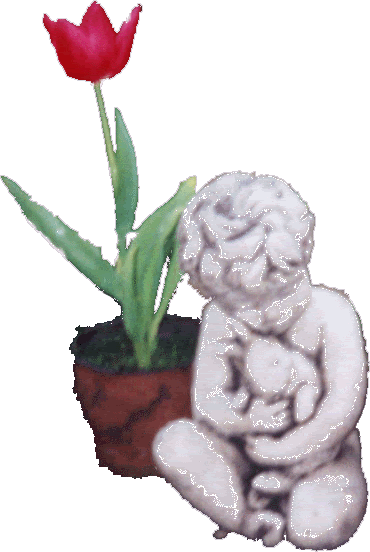 Gardening & Horticulture
Garden Express Australia
ABC Gardening
Online Garden Centre
Garden Web
Butterfly Gardening
Butterfly Club
Identifying Caterpillars & Butterflies
Insects
Melbourne Botanic Gardens
Tesselaars, Silvan
---
Libraries, Museums, Translations, Communication
ABC
State Library of Victoria
National Gallery of Victoria
Museums Victoria
Musee d'Orsay
Natural History Museum London
Wikipedia - the Online Encyclopaedia
Australian Book Exchange - Rare and Out-of-Print Books
Alta Vista
Babel Fish Instant Translations
Photo Bucket Image Hosting
---
Back To Top Of Page

Home




Wildlife Care

Article: Tinky the Australian Magpie Lark's Story

What You Can Do To Help

Help for Wildlife Contacts




Bunny Rabbit Health, Treatment, Care

Articles:

Digestive & Stomach Health - Constipation & Stomach Upsets

Version française : Santé du système digestif des lapins

Bunny Safe Food

The Dangers of Heat Stroke

Happy Indoor House Rabbits

Bonding With Your Bunny

Cleaning Bunny Bottoms

Trimming Bunnies' Nails




Bunny Rabbit Links

Bunny Banners

Bunny Veterinarians




Article: A Little About Canaries




Photo Galleries

Our Pets

Our Garden


© Our site created 23rd May 2001, and last updated 27th April 2009.
Site maintained by our Webmasters - contact us via email.



Made in Australia
---